I had the pleasure of going to Cuernavaca for a two-week Spanish immersion course in December. Earlier that year, after learning about the dire need for qualified Spanish-speaking mental health counselors in Texas, I began independent language study. My progress was slow and often felt directionless. I was excited for the opportunity to take an immersion course at Cemanahuac in Cuernavaca to jump-start my learning.
I arrived in Cuernavaca the day prior to classes. Upon arriving in the Mexico City airport, I was struck by the excitement and anxiety of being alone in a foreign country. I stumbled my way through the airport to the bus terminal (by the kindness of a few people along the way). After checking, re-checking, and triple-checking, I was roughly 90% sure that the bus I boarded was in fact headed to Cuernavaca.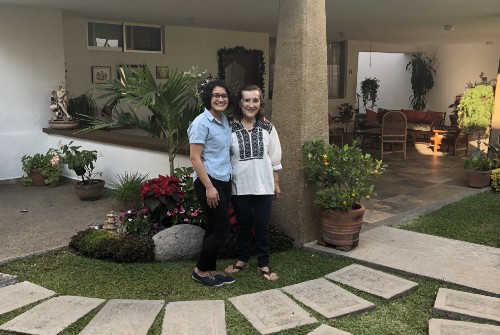 Thankfully, I safely reached the lovely home of Señora Clara, my host during my time in Cuernavaca. Her home opens up to a large patio with vibrant greenery, a well-tended garden, and an affectionately named dog "Linda" who energetically greets you with a bowl in her mouth in hopes of extra helpings of comida.
Cuernavaca is a beautiful, quiet city paved with cobblestone streets, colorful homes, and incredible mountain views. Its easy to understand why its nicknamed La Ciudad de Primavera Eterna (The City of Eternal Spring).
Despite my warm welcome, I'll admit that those first few days were overwhelming and lonely. I struggled to communicate even the most basic phrases and needs. During my first morning, I distinctly remember helping wash the morning dishes in Señora Clara's sunlit kitchen and saying "You are very intestine" instead of "You are very kind."
I was mortified at first, but I learned to laugh at myself and view those communication mishaps as rites of passage rather than shameful mistakes. I began taking more risks and making significant improvements. My classes were completely in Spanish, and I found myself moving from beginner level conversations to discussions of complex topics like career paths, history, and bilingual education. This was something I would have never dreamed of doing a few weeks before!
My course-load was intensive with 6 hours of class a day. While the extra time certainly helped me improve my grammar and conversational abilities, it was also exhausting. I didn't have much energy to go out and explore the city or meet up locals to converse with outside of the classroom. If I were to do another immersion program, I'd consider doing 3–4 hours of class a day to provide space for exploration and experiential learning.
Halfway through the trip, I had the opportunity to travel to a nearby town with some friends who I serendipitously discovered were also in Cuernavaca at a different language school. I was torn about joining them, because I knew that we would speak English. I worried that I would go backwards in my learning and that I should focus on studying. With the encouragement of my teachers and host mom, I decided to take up their offer and have some fun.
We visited Tepoztlán—a small but culturally rich town outside of Cuernavaca. We summited a mountain to the pyramids (a much more grueling trip than advertised but worth it!), visited artisan vendors, ate a delicious meal, and all throughout spoke Spanish with the people we encountered. This is the beauty of language and cultural immersion. Every experience, both the difficult and delightful, are opportunities to learn and grow.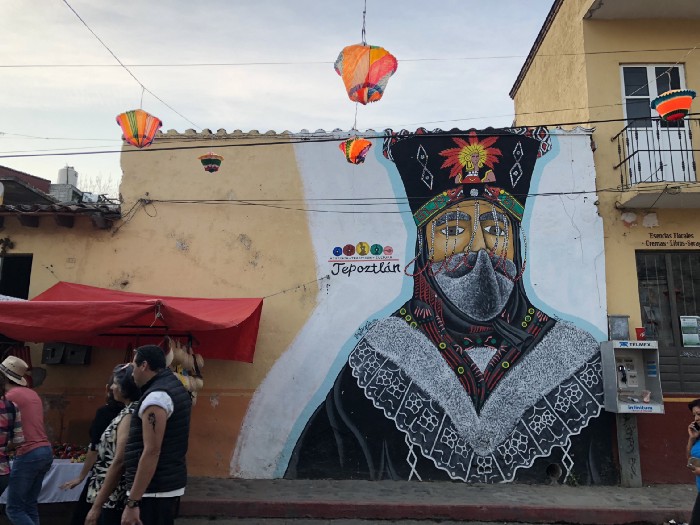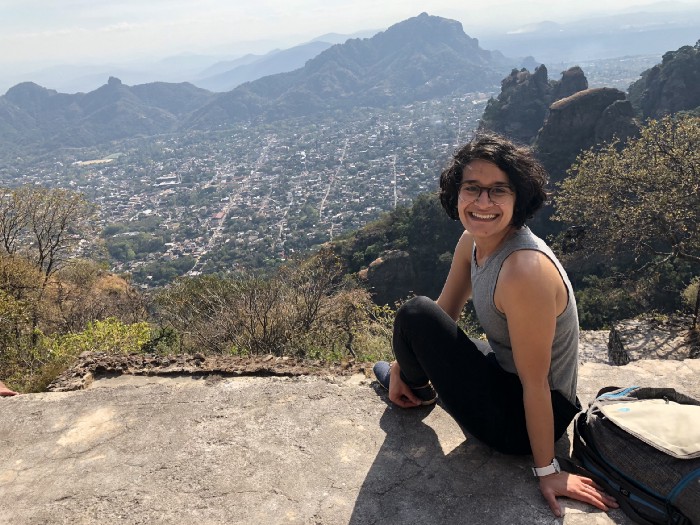 I returned to Cuernavaca with refreshed energy and spirits. I also found ways to explore more— taking a couple of hours after class to check out local gardens and museums. My teacher helped connect me to language partners where we could practice Spanish and then English. It was encouraging to find that I could communicate and learn about others outside of the classroom. I even started having deeper conversations with my host mom.
On one of my last days of class, I asked my teacher Blanca for feedback on my progress. Although I knew I was making improvements, I still wasn't sure how much progress I had made from the beginning. Blanca patiently walked me through my language abilities at the beginning of my immersion compared to the end. I felt so affirmed and excited to learn that many of my skills were indicative of a mid-intermediate level in Spanish.
Since returning to the States, I have continued independent study and even began seeing a client in Spanish. I receive a lot of support from my Spanish-speaking professors, supervisors, and colleagues. It is still messy, and at times I struggle with confidence. As I reflect on my time in Cuernavaca, my trip with friends out to Tepoztlán stands out. It reminds me that the time spent having fun and engaging with the culture is just as important as the hours spent attending classes and "studying".
Cuernavaca will continue to hold a special place in my heart and journey. It is the place where my intention to learn Spanish moved from a hazy aspiration to a tangible goal. I am also grateful to my graduate program at the Seminary of the Southwest for creating the Latino Hispanic Counseling Concentration (LHCC) and providing students with the opportunity to immerse themselves in the Spanish language. The experience of this program has been richly rewarding on a personal level, and I hope it continues to equip counselors in training (CIT) to address the unfortunate gap in counseling services for Spanish speakers in Texas.
Reflective Questions:
What are ways to infuse hope and play into your professional goals?
How might learning a new language enhance your community and practice?